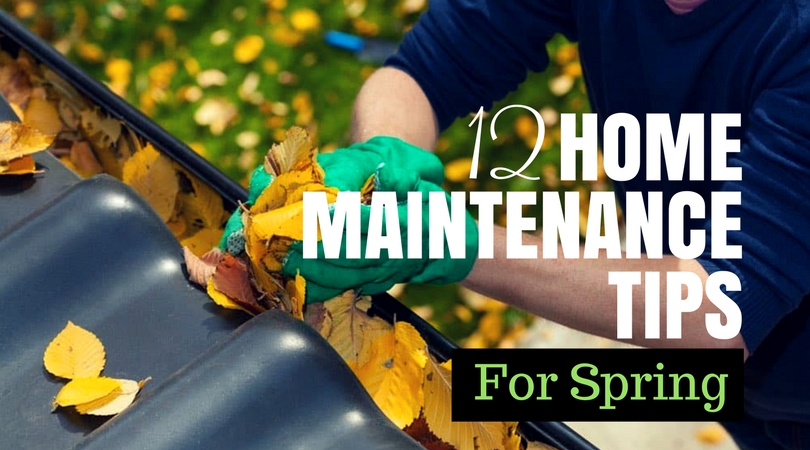 Regular maintenance is important to keep your home protected and in good condition. However, the snow and cold prevents access to exterior maintenance points to identify potential issues. Spring is a great time to perform seasonal maintenance checks on your home that can not be done in the winter. Winter can leave behind a trail of rapid freezing and thawing. Summer is closer that we think so it's important to keep your home in good condition with these spring home maintenance tips:
Sump Pumps: Ensure functioning properly and sump drain is discharging at least 15 feet away from foundation. Inquire about back up systems for peace of mind.
Gutters and downspouts: Pull leaves and debris from gutters and downspouts. Reattach gutters that have pulled away from the house. Run a hose on the roof and check for proper drainage. If leaks exist, dry the area and use caulking or epoxy to seal the leak.
Siding: Inspect all siding around home. Make sure its secure. If wood siding, make sure paint is not peeling away to protect from rot. Most notably around doors and windows.
Exterior caulking: Inspect caulking/silicone and replace if deteriorating. Scrape out all of the eroding caulk and re-caulk where needed.
Window sills, door sills, and thresholds: Fill cracks, caulk edges, repaint or replace if necessary.
Window and door screens: Clean screening and check for holes. If holes are bigger than a quarter, that is plenty of room for bugs to climb in. Patch holes or replace the screen. Save bad screen to patch holes next year. Tighten or repair any loose or damaged frames and repaint. Replace broken, worn, or missing hardware. Wind can ruin screens and frames if they are allowed flap and move so make sure they are securely fastened. Tighten and lubricate door hinges and closers.
Water Heater: Flush out tank and inspect sacrificial anode. Inspect tank and water lines for leaks and/or rust. Repair if needed.
Air Conditioning Unit: Trim down overgrown vegetation around unit and make sure it is level for proper lubrication. Have unit serviced and cleaned. Change filters. Will help unit run more efficiently. .
Foundation: Check foundation walls, floors, concrete, and masonry for cracking, heaving, or deterioration
Roof: Inspect shingles, flashings, fascia and soffits. Perform a thorough cleaning. Check flashings around all surface projections and sidewalls.
Decks, Fences and Porches: Check all decks, patios, porches, stairs, and railings for loose members and deterioration. Wood needs to have a good paint or stain to protect from rot.
Landscape and Grading: Cut back and trim all vegetation and overgrown bushes from structures. Limbs and leaves can cut into your home's paint and force you to have that side of the house repainted. A little trimming can save a lot of money and time. Closely check around perimeter of home to ensure grading is sloping away from foundation for proper water run-off. Add dirt or landscaping where needed.
These maintenance points were provided by Rick Westby of River Cities Home Inspection. If you have difficulty with any of these tips, contact Rick or any local home inspector to assist in your maintenance needs.