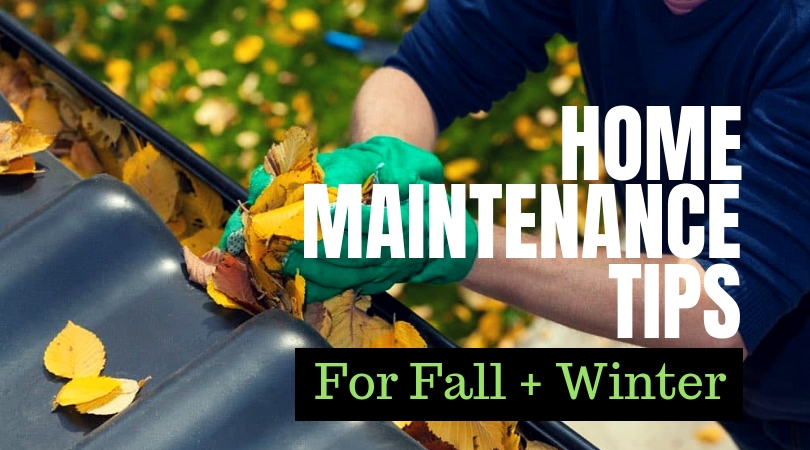 Fall Home Maintenance Checklist
Autumn can be one of the busiest seasons for homeowners preparing their home for winter. It is also the best time to take advantage of the moderate weather to repair any damages before the first frost sets in. Here are some home maintenance ideas that will keep your home running in peak condition all winter long.
1. Have heating systems serviced by qualified professional. (Having systems serviced will ensure that they are functioning safely, efficiently, and extend the life of the unit)
2. Clean gutters and downspouts. (Fall is often a time of the year that these systems can become clogged. This will ensure your gutter system will be functioning correctly during the winter thaw and spring rains.)
3. Remove sump pump hoses. (This helps ensure that drain lines do not become frozen during the winter months, which can prevent sump pumps from being able to pump water. Some cities allow residents to have sump pumps drain into the city sewer system during cold weather months. Check with your local city to get details and dates of such ordinances.)
4. Remove hoses from exterior water faucets. (Leaving hoses on faucets can cause interior water lines to freeze.)
5. Fill cracks in concrete at driveways, sidewalks, and steps with a water tight flexible sealant. (Moisture can enter cracks during cold weather and freeze. Freezing water will expand and can cause larger cracks and damage to concrete.)
6. Check weather stripping at doors and windows. (Making sure your structure has good weather tight seals at doors and windows will help your home stay warmer, decrease drafts, and help lower heating bills.)
7. Fill in low spots in the yard along the foundation. (Water often pools during the spring thaw. Having positive sloping away from your structure will help ensure that moisture is pushed away from your structure. This will help with excess strain on your foundation, and sump pump)
8. Trim trees and bushes during the fall months. (Fall is often the best time to trim these plants as they are less likely to catch disease and are less active in their growth.)
9. Leave grass longer on the last mow of the year. (Having longer grass in the spring will help prevent seeds from other pants such as dandelions from being able to get into your soil.)
For assistance with any of these maintenance tasks or help with remediation, you may contact an experienced contractor or inspector to get your home ready for the winter.
Information provided by:
Bobby Bauer
Bauer Inspectons, LLC
http://bauer-inspections.com